DINNER CHOICES:   Click here to purchase
Choose however many you so desire and we will have them delivered to you the day of the event.
Tapas for Two - $50

- Assorted Dry Cured Salame and Prosciutto de Parma
- Cheese Assortment
- Nuts, Dried Fruits, Honey, Olives, and Cracker Assortment

Fabulous Foodie for Four - $100
- Soppressata Peperoncini Chevre Cones
- Smoked Bacon, Dried Fig and Garlic Herb Boursin Streudel
- Marinated Warm Olives and Feta with Juniper Hills Farm Artisan Bread
- Gruyere and Chive Biscuits with Honey Ham and Jam Butter

Supreme Snacks for Two- $75
- Grilled Bruschetta with Fresh Sun Brewed Tomato Salsa, Salsa Verde Italiano and Garlic Olive Oil
- Salt and Vinegar Chips with Smoked Salmon and Chive Cream
- Sage and Fig Sausage and Peppers Stuffed Mushrooms
- Pastry Wrapped Apple Roses with Salted Caramel Sauce and Hazelnut Chocolate Brownies

Ultimate Nosh for Four - $150
- Roast Beef Sliders with Horseradish Sauce
- Lemon Asparagus in Pastry
- Blue Cheese Grapes
- Spicy Mexican Shrimp Cocktails
- Sun Dried Tomato and Feta Shortbread
- Chocolate Layer Cake with Latte Buttercream and French Apple Tart
* All packages include delivery and gratuity.
* Delivery only available to the following areas: Kyle, Buda, Dripping Springs, Belterra, Wimberley, San Marcos, Johnson City, Blanco, Circle C - Austin, Southwest Austin area.
CRAFT COCKTAILS:
$60.00 for a pack of 4 Vodka based cocktails
$60.00 for a pack of 4 Bourbon based cocktails
* Must purchase a dinner choice to order cocktails. Photo ID required at delivery.
---
Thank you to Juniper Hills Farm at Onion Creek Kitchens for providing us with this beautiful menu and for being a constant source of support to PAWS Shelter of Central Texas for decades.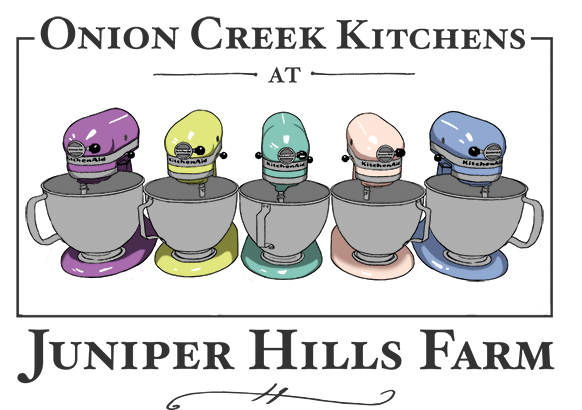 Gold Level - $5k includes:
Click here to purchase
30 second or two 15 second video advertisements will air during our live show
Video will reside on sponsor page of website for 6 months which gets 70k hits per month
Video displayed on our Instagram and TikTok Platforms - over 32k followers and 858k likes
Logo prominently displayed on Website ticker tape for six months
Logo Prominently displayed on Sponsor Board during entire live event
Live Shout Out during the virtual event by the hosts

The Ultimate Noshing Nibbles basket

from Onion Creek Kitchens $150 value
Craft Cocktails for 4 - delivered with Nosh Nibbles Value $60
Naming rights to one Cat and one Dog for our Pet of the Week for one week in the 4th Quarter
1⁄4 page ad in our new Pupper Magazine Online Newsletter - Holiday Edition
A memorial brick with a custom 3 line message as part of the PAWS Patio Project
Silver Level - $3k includes:
Click here to purchase
15 Second video advertisement will air during our live show
Video to reside on sponsor page of website for 3 months which gets 70k hits per month
Video displayed on our Instagram and TikTok Platforms - over 32k followers and 858k likes
Logo prominently displayed on Sponsor Board during entire Live Event

Fabulous Foodie Platter

for 4 from Onion Creek Kitchens - Value $100
Craft Cocktails for 4 delivered with Foodie Platter Value $60
Logo listed on our sponsor page in our Pupper Magazine Online Newsletter- Holiday Edition
Naming rights for one Dog for our Pet of the week in the 4th Quarter
Bronze Level - $1000 includes:
Click here to purchase
Logo prominently displayed on sponsor board during live event
Supreme Snack for Two from Onion Creek Kitchens - $75 Value
Logo prominently displayed on PAWS website after event for 30 days - 70k hits per month
Logo listed on sponsor Page of Pupper Magazine Online Newsletter - Holiday Edition
Naming rights for one Cat for our Pet of the week in 4th Quarter
Big Dog Package $1500 includes:
Click here to purchase
Ultimate Noshing Nibbles for 4 from Onion Creek Kitchens- Value $150
Craft Cocktails for 4 delivered with your Nosh basket - $60 Value
Live Shout out during virtual event
Name on Sponsor Board prominently displayed during event
List on sponsor page of our Pupper Magazine Online Newsletter - Holiday Edition
Naming Rights of a Cat and a Dog for 4th Quarter pet of the week
Memorial Brick with 3 line custom message for PAWS Patio Project
Cats Meow Package $1000 includes:
Click here to purchase
Supreme Snack for 2 from Onion Creek Kitchens - $75 Value
Craft Cocktails for 2 delivered with your Snack package- $60 Value
Live Shout out during the virtual event
Name on Sponsor Board prominently displayed during event
Name rights of a Cat during 4th Quarter pet of the week
Puppy Package $500 includes:
Click here to purchase
Tantalizing Tapas for Two from Onion Creek Kitchens - Value $50
Craft Cocktails for 2 delivered with your Tapas package- $30 Value
Live Shout out during the virtual event
Naming rights of a Dog during 4th Quarter pet of the week
* Ticket screen will load below. It may take a few moments if your internet connection is slower. *